Cooking Fresh ingredients since 2014
Welcome to the Farmers Bottega. Embracing the beauty of simplicity, Farmer's Bottega is taking the "farm-to-fork" culinary trend and transforming it into a necessity that's here to stay. Located in Mission Hills, guests relish in carefully crafted fare where the food is as organic as the vintage, reclaimed décor.
Upon entering the intimate eatery, the vintage décor creates a rustic ambiance like that of a real farmhouse. From a treadle sewing machine to a 40-year-old table-top recovered from the ocean, these warm details of Farmer's Bottega radiate authenticity. The Edison bulbs dimly glowing from iron chandeliers, and the greenery patio, produce a warm and welcoming atmosphere.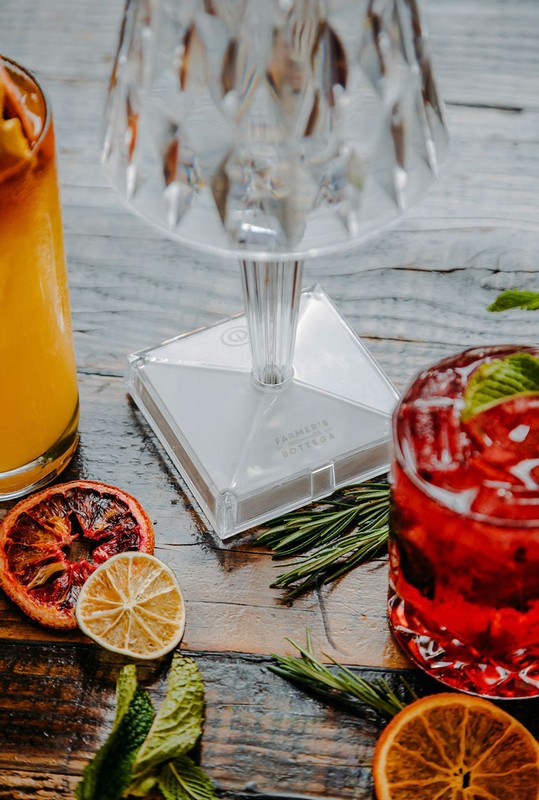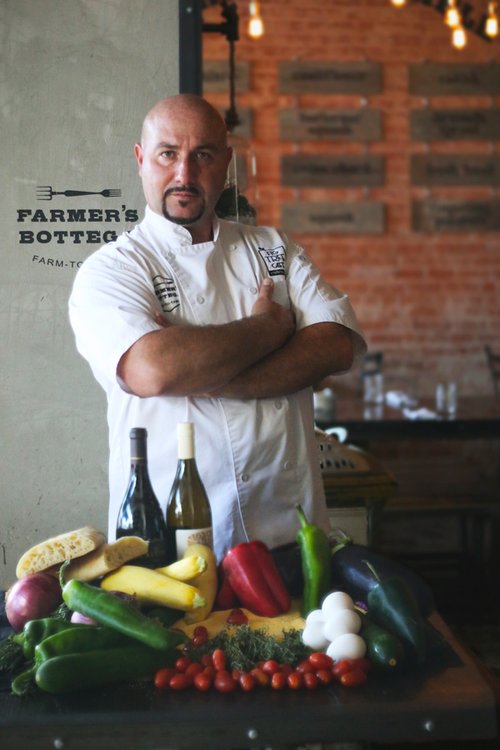 Meet Alberto Morreale
Growing up near Palermo, Sicily, Alberto Morreale had no inkling that he would one day become a master chef and restaurant owner. At age 14, he began cooking for his family, igniting his love for the craft. Morreale attended the Culinary School of Milan and fine-tuned his cooking skills with apprenticeships in Northern Italy at the Matahari Bistro and the Vincenzo Trattoria in Bergamo. In 1995, Morreale's passion led him to the United States where he settled in San Diego.
Starting out as a sous chef at Osteria Panevino, Morreale went on to open four more restaurants with the restaurants' parent company. He transitioned with the company into corporate chef positions at 4 other locations. Running three restaurants as corporate chef and overseeing more than $10 million in yearly sales with 100 employees, established Morreale as a recognizable name among the nation's most notable chefs. In addition to Farmer's Bottega's success, Morreale continues to explore his craft and expand with new concepts across San Diego, including Smokey & the Brisket, The Seventh House, and his upcoming new restaurant, Limoncello
Using his lifelong passion for fresh and locally sourced cuisine, Morreale opened Farmer's Bottega in 2014. When the apron is off, Morreale enjoys off-road motorcycling, restoring vintage cars, outdoor activities, cooking with his fiancé and daughter and preparing Sicilian-style seafood dinners for friends and family at home.
Sign up to our mailing list for exclusive offers and updates!
" " indicates required fields