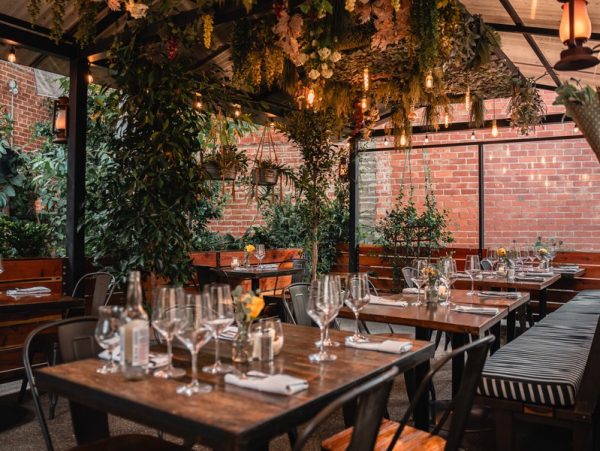 Exclusive Dining Experience
When it comes to hosting your special event at Farmer's Bottega, you're in for an exclusive dining experience that's all about you. Whether it's a birthday bash, an anniversary celebration, a corporate gathering, or any memorable event, we're here to make it unforgettable.
Customize Your Event
Unique Occasions: We cater to a variety of special occasions, ensuring that your event is unique and tailored to your needs.
Tailored Options: Our versatile spaces can be customized to suit your party size and style. Whether you're planning an intimate family dinner or a grand celebration with friends and loved ones, we've got you covered.
Get in Touch: To get started, you can reach us at (619) 458-9929 or use our convenient online form to kick off the planning process. Our friendly team is ready to answer your questions and guide you through the process.
Spacious Venue
Our restaurant is equipped to comfortably seat up to 95 guests, providing a versatile backdrop for gatherings of all sizes. Your options include:
Private or Semi-Private
Intimate Exclusivity: If you're seeking complete exclusivity, choose a private event and have the entire venue to yourselves.
Relaxed Gathering: Opt for a semi-private event for a section of the restaurant with a more relaxed ambiance. This option strikes the perfect balance between privacy and the vibrant atmosphere of the restaurant.
Accessibility: We take pride in our wheelchair-friendly establishment, ensuring that everyone can partake in the celebration.
Detailed Information in Our Banquet Packet
For in-depth specifics about menus, pricing, and additional services, our banquet packet is your go-to resource. This comprehensive guide will provide you with all the information you need to plan your perfect event at Farmer's Bottega.
At Farmer's Bottega, we're not just another restaurant; we're a part of your family, and we're excited to welcome you for your special occasions. Don't delay; contact us today to start planning your extraordinary event. We look forward to working with you to create an unforgettable experience that will be talked about for years to come. From cozy family dinners to grand celebrations, our private dining options are designed to make your event exactly as you envision it. We can't wait to hear from you and make your event truly special.